Introduction to Data Studio Answers Assessment 1
Course: https://analytics.google.com/analytics/academy/course/10
What are the benefits of using Data Studio?
Allows you to visualize your own data
Free of charge
Accessible on web-connected devices
Access to additional attribution models
Which are examples of data sets?
Google-generated data, such as Google Analytics or Google Sheets
A data source based on a CSV file
Metrics and dimensions typed directly into Data Studio
Amazon sales data
Once you've connected your data in Data Studio, how often do you need to manually provide your data set credentials again?
Every time you load the report
Monthly
Annually 
Only if you've revoked access
Which types of components can be included in a report?
Text
Images
Charts
Templates
Which term refers to the underlying data that can be connected to Data Studio?
Data set
Data source 
Data control
Data connection
Which access permission would you provide to a coworker to collaborate with them on a report?
Can view report
Can edit report
Can view data source
Can edit data source
Invite user to view
Invite user to edit
Use owner's credentials
Use viewer's credentials
What is the order in which data flows into Data Studio charts?
Data set → data source → report → chart
Data source → data set → report → chart
Component → data source → report → chart
Data set → report → data source → chart
If you upload data from a CSV file to create a data set in Google Cloud, how can you update that data set in the future?
Upload a CSV file with only the new rows of data
Upload a CSV file with all the original data and additional data
Click the refresh fields icon in the data source to automatically upload changes from the file on your computer
Manually edit the data in the Data Studio report
Which feature helps you create a new report quickly?
Owner's credentials
Edit access
Templates
Controls
---
Introduction to Data Studio Course Overview
The Introduction to Data Studio online course teaches marketers, business owners, agencies, and data analysts how to visualize data online to gain insights. You'll learn how to connect your data, create impactful reports, and collaborate with teammates. You'll gain the knowledge and tools you need to design compelling reports to share with different stakeholders.
Unit 1: Welcome to Data Studio

Lesson 1: Data Studio overview
Lesson 2: How Data Studio works
Lesson 3: Access controls

Introduction to Data Studio Answers Assessment 1



Unit 2: Navigate Data Studio

Lesson 1: Data Studio Home page
Lesson 2: Data source overview
Lesson 3: Report overview
Lesson 4: Report edit mode overview

Introduction to Data Studio Answers Assessment 2



Unit 3: Build your first report

Lesson 1: Connect Data
Lesson 2: Create a new report and add charts
Lesson 3: Add and configure report controls
Lesson 4: Share reports with others

Introduction to Data Studio Answers Assessment 3



Unit 4: Format and Design Reports

Lesson 1: Data visualization basics
Lesson 2: Create and use report templates


Introduction to Data Studio Answers Assessment 4


---
Introduction to Data Studio Frequently Asked Questions
1.

Is this course for me?
Introduction to Data Studio is a beginner-level course for anyone new to Data Studio, or for anyone wishing to brush up on the basics of connecting data and building a report.
2.

How do I change the name on my course certificate?
The name that appears on your User Profile and certificate is the name associated with the Google Account you used to register for Analytics Academy. First, check the email in the upper right-hand corner of the Academy to make sure you are signed in with the correct email.
If you did not specify a name on your Google Account, then no name will appear on your certificate. Also, don't use a shared email to log into the Academy, since we will be unable to associate your certificate with you personally.
To change or add a name to your Google Account:
1. Sign in to your Google Account.
2. Under "Personal info & privacy," select "Your personal info," then select "Name."
3. Edit or add the name you wish, then click "Done."
4. Note you may need to refresh the Academy site to reflect the name change or wait about thirty minutes.
3.

Can I transfer my Analytics Academy certificate to a different Google Account?
Unfortunately, we are not able to transfer certificates at this time. If you have completed an Analytics Academy course using the wrong email account, you will need to re-register using the correct account and retake the assessments for a certificate of completion.
4.

Are there pre-requisites for this course?
This is an introductory course and does not require any previous knowledge.
5.

Is this course available in a different language?
Currently, this course is available in English only.
6.

How long will this course take to complete?
If you go through all the course content sequentially, we expect the course to take 2-5 hours to complete, depending on your level of familiarity with the course content.
7.

How long will I have to earn a certificate of completion?
You may earn a certificate of completion at any time. You can track your progress through the course in your User Profile and return at any time to complete the course assessments. Note that you will need a score of 80% or better on each assessment to earn a certificate of completion.
8.

How much do Academy courses cost?
All Academy courses are free of charge.
9.

Why can't I access Analytics Academy with my G Suite account?
G Suite accounts cannot currently access Analytics Academy. Please log in with a non-G Suite Google account.
10.

Where do I find my Academy User Profile?
To view the User Profile, sign in to Analytics Academy, click on your account email or picture in the top right corner, and then select "Profile."
11.

What are the system requirements to take this course?
To view the course content and complete the activities, you will need an Internet-enabled device and access to a Google Account. To watch the course videos, make sure you use one of the following browsers:
Google Chrome, Firefox, or Safari
Internet connection with 500+ Kbps
12.

Can I use my mobile device to view the course content?
Academy courses include formats such as video and text lessons, which are accessible from most mobile devices. However, not all devices are the same, so some content may not work optimally on some mobile devices.
13.

Now that I've completed Introduction to Data Studio, what's next?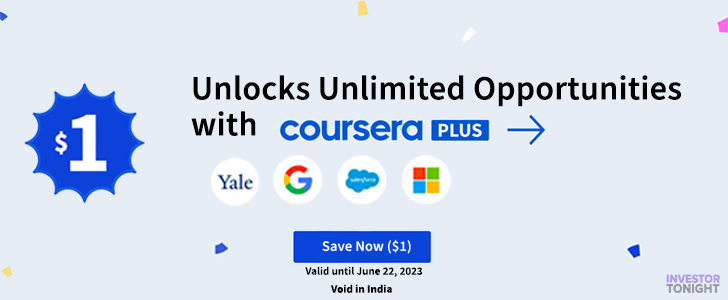 ---
All Google Certification Answers
---
---
---
---
---
---