Advanced Google Analytics Answers Assessment 3
Course: https://analytics.google.com/analytics/academy/course/7
Segments applied to reports can analyze data for which of the following groups?
Users 25 to 34 years of age who have their browser set to Spanish
Users who viewed a webpage, then watched a video
Users who engaged in social media or email campaigns
Users who have children under the age of 18
Custom segments may be created using which criteria?
Dimensions
Metrics
Session dates
Sequences of user actions
How many segments may be applied at once?
Because segments are applied before sampling, segmented data will not be sampled?
What report shows data segmented by channel?
Segmentation
Source/Medium
Channels
Attribution
Google Ads and Google Marketing Platform campaigns served on the Google Display Network are grouped into which channel?
Paid Search
Organic Search
Direct 
Display
What report analyzes which webpages get the most traffic and highest engagement?
Active Users report
Engagement report
All Pages report
Frequency and Recency report
In a "last-click" attribution model, Google Analytics will attribute all of the conversion credit to which source(s)?
First marketing activity
Last marketing activity
Single assisted conversion
All assisted conversions
Multi-channel Funnel reports can credit conversions across which channels?
Website referrals
Paid and organic search
Custom campaigns 
Television channels
How would Google Analytics credit a channel that contributed to a conversion prior to the final interaction?
Primary conversion
Assisted conversion
Second-to-last-click attribution
Last-click attribution
What report shows users who initiated sessions over 1-day, 7-day, 14-day, and 30-day periods?
User Explorer report
Active Users report
Users Flow report
Behavior Overview report
What report groups an audience based on acquisition date and compares behavior metrics over several weeks?
Behavior Overview report
Active Users report
Users Flow report
Cohort Analysis report
Custom Reports have which capabilities?
Use multiple dimensions together in the same report
Create a report with Custom Metrics
Use a Custom Dimension as a primary dimension
Create a report with data-driven attribution
What type of Custom Report shows a static, sortable table with rows of data?
Explorer
Flat Table
Map Overlay
Pivot Table
Which would prevent data from appearing in a Custom Report?
A filter that filters out all data
Not sharing the Custom report with users in the same view
Dimensions and metrics of different scopes
Too many dimensions applied to the Custom report
Advanced Google Analytics Course Overview
Advanced Google Analytics walks you through how data gets collected and processed into readable reports. You'll learn how to use configurations like Custom Dimensions, Custom Metrics, and Event Tracking to collect data that's specific to your business.
The course will also demonstrate more advanced analysis techniques using segmentation, channel reports, audience reports, and custom reports, as well as marketing strategies like remarketing and Dynamic Remarketing that show ads to customers who have visited your website.
This course covers Google Analytics primarily for measuring website traffic. To learn about new capabilities that bring app and web analytics together, visit Analytics Help.
Unit 1: Data Collection and Processing

Lesson 1: Google Analytics data collection
Lesson 2: Categorizing into users and sessions
Lesson 3: Applying configuration settings
Lesson 4: Storing data and generating reports
Lesson 5: Creating a measurement plan




Advanced Google Analytics Answers Assessment 1





Unit 2: Setting Up Data Collection and Configuration

Lesson 1: Organize your Analytics account
Lesson 2: Set up advanced filters on views
Lesson 3: Create your own Custom Dimensions
Lesson 4: Create your own Custom Metrics
Lesson 5: Understand user behavior with Event Tracking
Lesson 6: More useful configurations




Advanced Google Analytics Answers Assessment 2





Unit 3: Advanced Analysis Tools and Techniques

Lesson 1: Segment data for insight
Lesson 2: Analyze data by channel
Lesson 3: Analyze data by audience
Lesson 4: Analyze data with Custom Reports




Advanced Google Analytics Answers Assessment 3





Unit 4: Advanced Marketing Tools

Lesson 1: Introduction to remarketing
Lesson 2: Better targeting with Dynamic Remarketing
Lesson 3: Course Summary




Advanced Google Analytics Answers Assessment 4
---
Advanced Google Analytics Frequently Asked Questions
1.

How do I prepare for and complete the Google Analytics Individual Qualification (GAIQ) exam?
Google Analytics for Beginners and Advanced Google Analytics are Academy courses intended to prepare you for the GAIQ. We strongly recommend you complete both courses before taking GAIQ.
When you are ready, you can complete the Google Analytics Individual Qualification exam on the Skillshop learning platform. Note that your certificate information will not be recorded on Analytics Academy like your course completion certificate. These certificates will exist in separate systems.
2.

How do I change the name on my course certificate?
The name that appears on your User Profile and certificate is the name associated with the Google Account you used to register for Analytics Academy.
First, check the email in the upper right-hand corner of the Academy to make sure you are signed in with the correct email. If you did not specify a name on your Google Account, then no name will appear on your certificate.
Also, don't use a shared email to log into the Academy, since we will be unable to associate your certificate with you personally.
To change or add a name to your Google Account:
1. Sign in to your Google Account.
2. Under "Personal info & privacy," select "Your personal info," then select "Name."
3. Edit or add the name you wish, then click "Done."
4. Note you may need to refresh the Academy site to reflect the name change or wait about thirty minutes.
3.

Can I transfer my Analytics Academy certificate to a different Google Account?
Unfortunately, we are not able to transfer certificates at this time. If you have completed an Analytics Academy course using the wrong email account, you will need to re-register using the correct account and retake the assessments for a certificate of completion.
4.

Is this course available in a different language?
The course is available in Chinese (Simplified and Traditional), Czech, Dutch, English, French, German, Indonesian, Italian, Japanese, Korean, Polish, Portuguese, Russian, Spanish, Turkish, and Vietnamese. You can use the language selector in the bottom right corner of the page to switch languages.
5.

Why is some of the course translated and some of the course in English?
During the translation process, there may be some English mixed in with translated text. If you check back later, this should be resolved as our translators work through the course content.
6.

How long will this course take to complete?
If you go through all the course content sequentially, we expect the course to take 4-6 hours to complete, depending on your level of familiarity with the course content.
7.

If I have a question about the course, who should I ask?
For any questions about the course, please visit the Course Community. There you can find frequently asked questions, extra tips about using Google Analytics not included in the course, and post new questions that industry experts, as well as fellow Academy students, can help answer.
8.

How long will I have to earn a certificate of completion?
You may earn a certificate of completion at any time. You can track your progress through the course in your User Profile and return at any time to complete the course assessments. Note that you will need a score of 80% or better on each assessment to earn a certificate of completion.
9.

How much do Academy courses cost?
All Academy courses are free of charge.
10.

Why can't I access Analytics Academy with my G Suite account?
G Suite accounts cannot currently access Analytics Academy. Please log in with a non-G Suite Google account.
11.

What are the system requirements to take this course?
To view the course content and complete the activities, you will need an Internet-enabled device and access to a Google Account. To watch the course videos, make sure you use one of the following browsers:
Google Chrome, Firefox, or Safari
Internet connection with 500+ Kbps
12.

Can I use my mobile device to view the course content?
Academy courses include formats such as video and text lessons, which are accessible from most mobile devices. However, not all devices are the same, so some content may not work optimally on some mobile devices.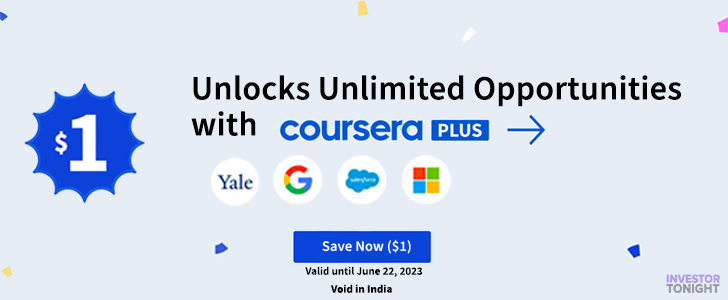 ---
All Google Certification Answers
---
---
---
---
---
---